Gone Fishing specialises in supplying high-quality flies matched with a reliable and accommodating quality of service.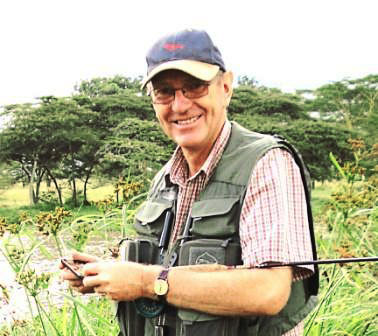 Thank you for showing an interest in flies from Gone Fishing (Kenya) Ltd.. Kenya is the home of fly manufacturing and has a long tradition for supplying flies for export. We are continuing that tradition and have set quality as our foremost aim. We are a relatively small company with about 100 tyers and we have an ongoing training programme run by our experienced staff. This is boosted by visits from professional tyers from overseas.
Johnny Onslow
For almost a decade we have been supplying businesses and fly distributors all over the world with:
A huge selection of over 3,000 high-quality flies, which we have developed over the years. We take great care to source the best materials importing genetic hackles from the US and specialist materials from the best suppliers in the UK. We also offer a worldwide moneyback guarantee if, for whatever reason, you are dissatisfied with your order – but we are confident you will not be! We do ask that the flies are returned to us first at our cost.
A highly attentive and personal service, where every order is dealt with individually, from start to finish. We believe in the importance of reliable and professional customer service, and we think it is refreshing to be able to talk to someone who will listen and take time to understand your needs. We are proud to have grown by a factor of twenty in just ten years, because our clients value our service and tell all their friends about us.
The option to package, brand and distribute your order as you like. If you want to sell our flies on, we are very happy to help by dispatching them in units for you, printing and branding them with your logo, and sending them worldwide as and how your business demands. We do not impose restrictive contracts nor insist on minimum order quantities or exclusivity deals.
We are a locally-based business run from Rongai, in Kenya, by the director Johnny Onslow, who was born in Kenya, and his staff of 100 tyers. We employ Kenyans who can work quickly and reliably and have an eye for the detail, and, to give something back to the community, every year we take on and train up a number of handicapped people. From time to time we invite guest tyers based around the world to spend time with us training our team and bringing us up to date with the latest materials and techniques. By looking after our staff and focussing on what we know and do best, we can offer excellent prices without compromising on quality.
If you would like to know more about our work and what we can offer you, please be in touch and we will be happy to answer any questions you have.